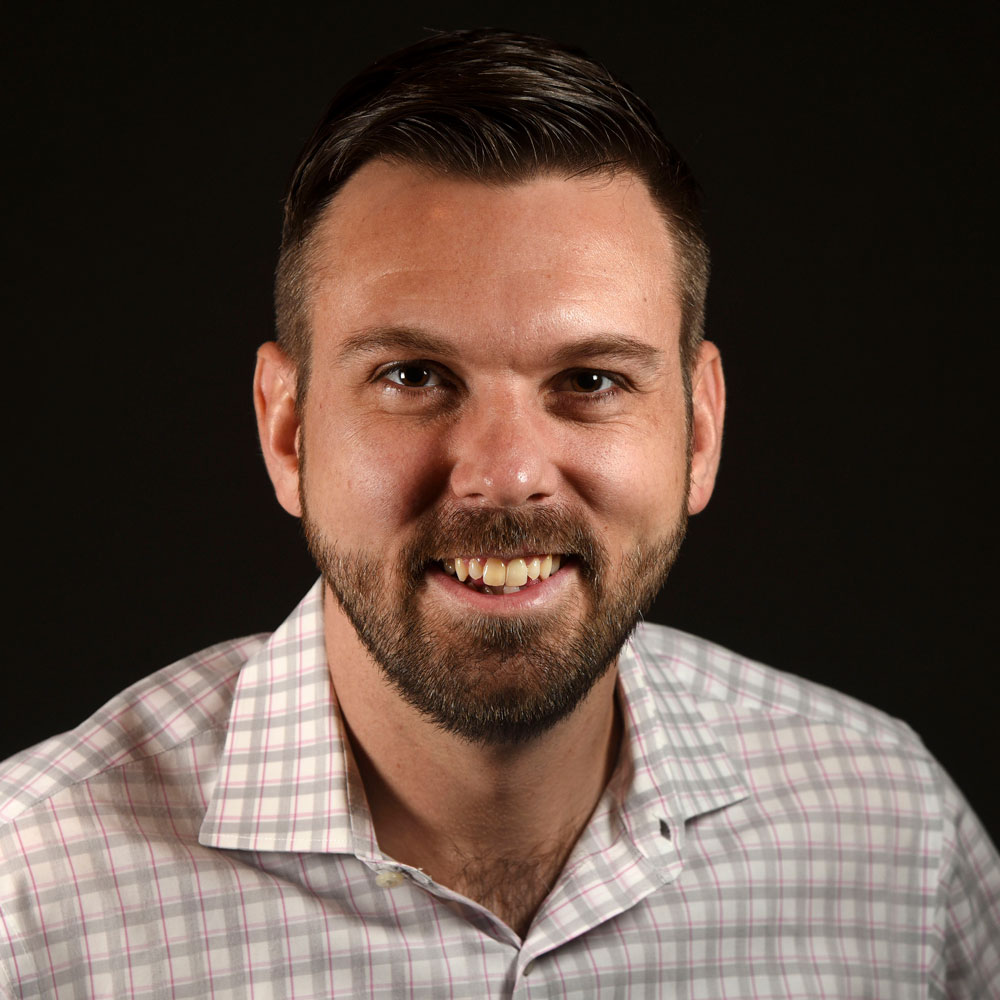 Digital Strategy Manager
(719) 502-2022 | Matt.Radcliffe@PikesPeak.edu
Box C11, Centennial | A-212
Visit Website
My background info.
Digital Strategy Manager, Pikes Peak State College — July 2017 to Present
Serves as primary contact creating high-level strategy and tactics for various digital channels.

Promotes the college through branding and marketing strategies.

Leads Web Governance and Digital Accessibility Committees.

Trains over 200 individuals in web editing and social media best practices.

Manages and leads student employees and interns to complete website and social media projects.
Collaborates with a diverse population of students, staff, faculty, and community members.

Leads and executes content migration to new or different content management systems.
Board Member, Springs Ensemble Theatre — January 2015 to Present
Manages and leads over 20 volunteer members to accomplish organizational objectives.

Develops, maintains, and reports an organizational budget in excess of $50,000.
Development Director, Colorado Springs PrideFest — July 2016 to July 2020
Serves as public liaison for the organization.

Helps plan and execute an annual event with over 25,000 public attendees including promotional, operational, and financial planning.

Creates and executes marketing plan.
Marketing Assistant, TheatreWorks (UCCS Work-study) — August 2014 to May 2017
Worked with Executive Director, Artistic Director, and Development Director to create and execute strategic media plans for the organization.

Created a 40th anniversary book in a collaborative process that involved multiple sources of input and various approval levels from within and outside the organization.
Graphic Designer, Colorado Springs Independent — April 2013 to May 2014
Completed graphic design work in a fast-paced environment to meet weekly deadlines.

Worked with CEO and Editor-in-chief to plan and execute editorial and advertising design to meet strategic organizational objectives.
Noncommissioned Military Police Officer, US Army — August 2004 to November 2011
Managed and led approximately 40 soldiers working 24-hour rotating shifts.

Planned and implemented programs designed for soldiers to meet army training requirements.

Served two Iraq deployments, 2005-2007 and 2007-2009.
Currently serves as District Director for the National Council for Marketing and Public Relations, District 4.

2019 Rising Star Award, National Council for Marketing & Public Relations District 4

Presented at National Association of College Auxiliary Services West Conference and virtual webinars.

Olin Merit Scholarship

Daniels Fund Boundless Opportunity Scholarship

Professional Silver and Student Gold American Advertising Federation Awards

Bronze Star Medal, Army Commendation Medal (Valor)

Eagle Scout
MGD 1056 - Emergent Media Practices.

This is a hybrid course I teach in the Spring. The course focuses on teaching basics of digital marketing strategy and media planning.
National Council for Marketing and Public Relations

Springs Ensemble Theatre