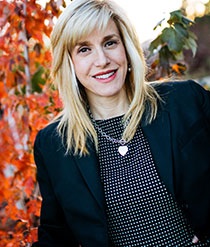 Assistant Professor
(719) 502-3212 | Kristy.Callihan@PikesPeak.edu
Box R16, Rampart Range | W-119M
Kristy M. Callihan, M.A. is an Associate Professor of Communication Arts at Pikes Peak State College (PPSC) in Colorado Springs, Colorado. As a military spouse, she has had the opportunity to teach across the United States. She taught in Georgia, Texas, and Ohio before settling in beautiful Colorado. She is committed to excellence in teaching. Her philosophy of teaching emphasizes student-centered classroom engagement and practical application that transcends the classroom. Kristy uses high-impact practices such as service learning and learning communities in her classes. As an online and face-to-face educator, she is also committed to developing innovative curriculum through strategic assessment at the course, departmental, and college levels.
Kristy believes that professional development is at the core of excellence in teaching and learning. She served as Co-Director and then Director of the Center for Excellence in Teaching and Learning (CETL) at Pikes Peak State College (PPSC) from 2013 to 2017, and during this time she co-created a New Faculty and Adjunct Orientation, a 3 Year New Faculty Academy, an Adjunct Advancement Program, and she re-designed Professional Development Week to take place the week before each fall and spring semester.
Kristy was the recipient of both Adjunct of the Year at Sinclair Community College (2011), Colorado Community College Outstanding Faculty (2017) and Faculty of the Year at Pikes Peak State College in 2021.
She co-authored an article entitled "Adjunct Advancement – A Journey Through Professional Development" (2018). Her presentation of this article at a Chair Academy highlighted the growth of the Adjunct Advancement Program. It started small, but it has become a high-impact, robust program that is known throughout the college. She is often invited to conduct workshops to her college and local community on effective communication such as the QUAD Innovation Partnership program (2017-2019), Annual Student Services Professional Development Day (2018 -2019), Tri-Lake Cares "Getting Ahead" (2016 -2017), Educating Children of Color Conference (2017), training speakers at TedX (2018), serves on the K. Patricia Cross Academy Advisory Board (2018 to present), ACHE Conference Keynote events (2018-2021) and co-taught Supervisor Development Training and Enhancing Leadership (2019-2022).
National Communication Association