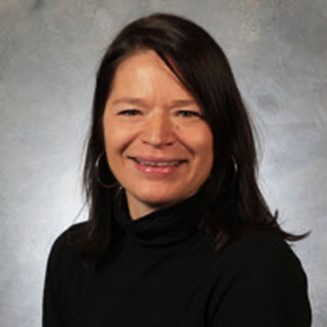 Professor
(719) 502-3108 | March.SustarsicHarvey@PikesPeak.edu
Box D37, Downtown | DT-S226
March teaches all levels of Spanish at Pikes Peak Community College and specializes in second language acquisition with special interests in online course development and the integration of cultural topics into the curriculum at all levels.
As an Ohio University undergraduate, Professor Sustarsic majored in Spanish with a minor in Anthropology. She then attended graduate school at Ohio University, where she studied Spanish and Latin American Literature and Second Language Acquisition. At OU, she earned a Master's degree in Spanish (College of Liberal Arts) and also studied Curriculum and Instruction (School of Education) at the University of Nevada Las Vegas.
In the area of foreign language pedagogy, Professor Sustarsic Harvey studies and develops instructional models designed to increase the linguistic and socio-cultural proficiency of students of Spanish. Most recently her research has focused on the impact of TPRS methodology in the language classroom. She also has led several study abroad trips for students (Mexico and Costa Rica) and believes strongly in the importance of such opportunities to develop language proficiency and cultural awareness at all levels.
SPA 1011, 1012, 1014, 2011, and 2012