VA Education benefit users now submit their certification requests in the MYPIKESPEAK Portal.
1. Select the
MYPIKESPEAK PORTAL LOGIN
in the upper right corner of this page.
2. Log in with your Student ID number and password.
3. Navigate to the
Military & Veterans
tab in the top menu bar.

4. Locate the Certification Request area. Note: this is only necessary for VA Benefit Education users (
not CH 31 VR&E
). The only terms available are the ones with open registration.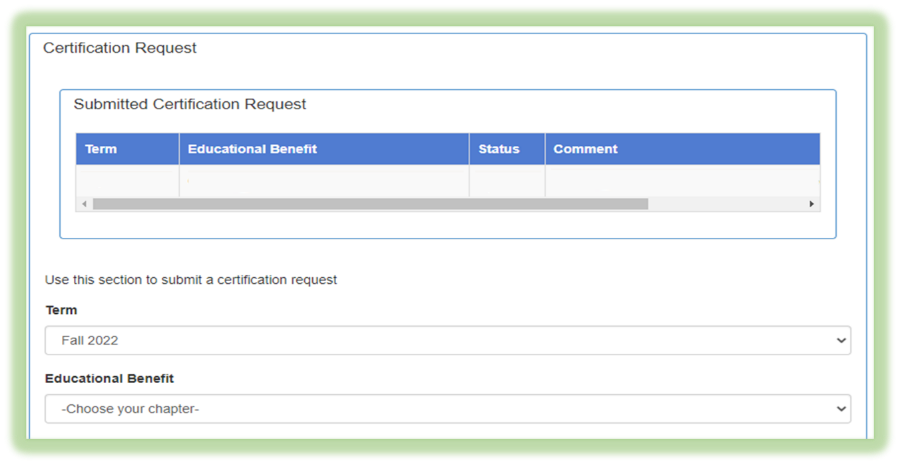 5. Select the Term and your Education Benefit. Review the Acknowledgment area and check the box to confirm you understand how your benefits work. Select Submit.
If you are requesting certification for a previous semester or the semester is no longer available on the form, please email your request to
mvp@pikespeak.edu
from your student email account.

6. After submitting, it will be listed under the Submitted Certification Request area and the Status will show where the request is in the process.
Status Key
Pending = Request received
Rejected = Wrong (or no) chapter requested
Need Briefing = Need to attend Briefing
Approved = Certification request processed; courses will be reviewed