Community College of the Air Force (CCAF)
CCAF is the only federally chartered institution in the United States that offers associate in applied science degrees and other credentialing programs to Air Force and Space Force enlisted personnel.
CCAF is regionally accredited through the Air University by the Southern Association of Colleges and Schools, Commission on Colleges. For more information click on CCAF.
General Education Mobile (GEM) Program
GEM is an online education program that provides Community College of the Air Force (CCAF) students links to regionally accredited partnership education institutions.
Pikes Peak State College (PPSC) is one of the partner institutions that has the privilege of offering freshman and sophomore level courses to Air Force and Space Force personnel
to help fulfill the 15 semester hours of general education requirements for the CCAF Associate in Applied Science (AAS) degree.
For more information check out the CCAF GEM Program Page.
All GEM courses are available through online media. This allows enrolled students to complete their PPSC coursework anywhere their Air Force Specialty Code (AFSC) or Space Force Specialty Code (SFSC) may take them as long as internet connectivity is available. The online course availability reduces the impact that Permanent Change of Station (PCS) moves, Temporary Duty Assignments (TDYs), deployments, and family commitments can have on completing a CCAF degree.
GEM students enroll in online classes to complete the five general education disciplines - Oral Communications, Written Communications, Mathematics, Social Science, and Humanities - required by the CCAF AAS degree. PPSC GEM courses are approved by the CCAF for use in the GEM Program. This ensures students will experience the best education opportunity available. For more information check out the CCAF GEM Program Page.
PPSC GEM online courses are offered through the Colorado Community Colleges Online (CCCOnline) programs. Most courses are offered in a six-week format. Airmen or Guardians enrolled in the PPSC GEM Program can complete their five required courses in one calendar year; provided they do not need to complete developmental / prerequisite courses. The GEM Course Chart for each semester lists available CCAF approved courses.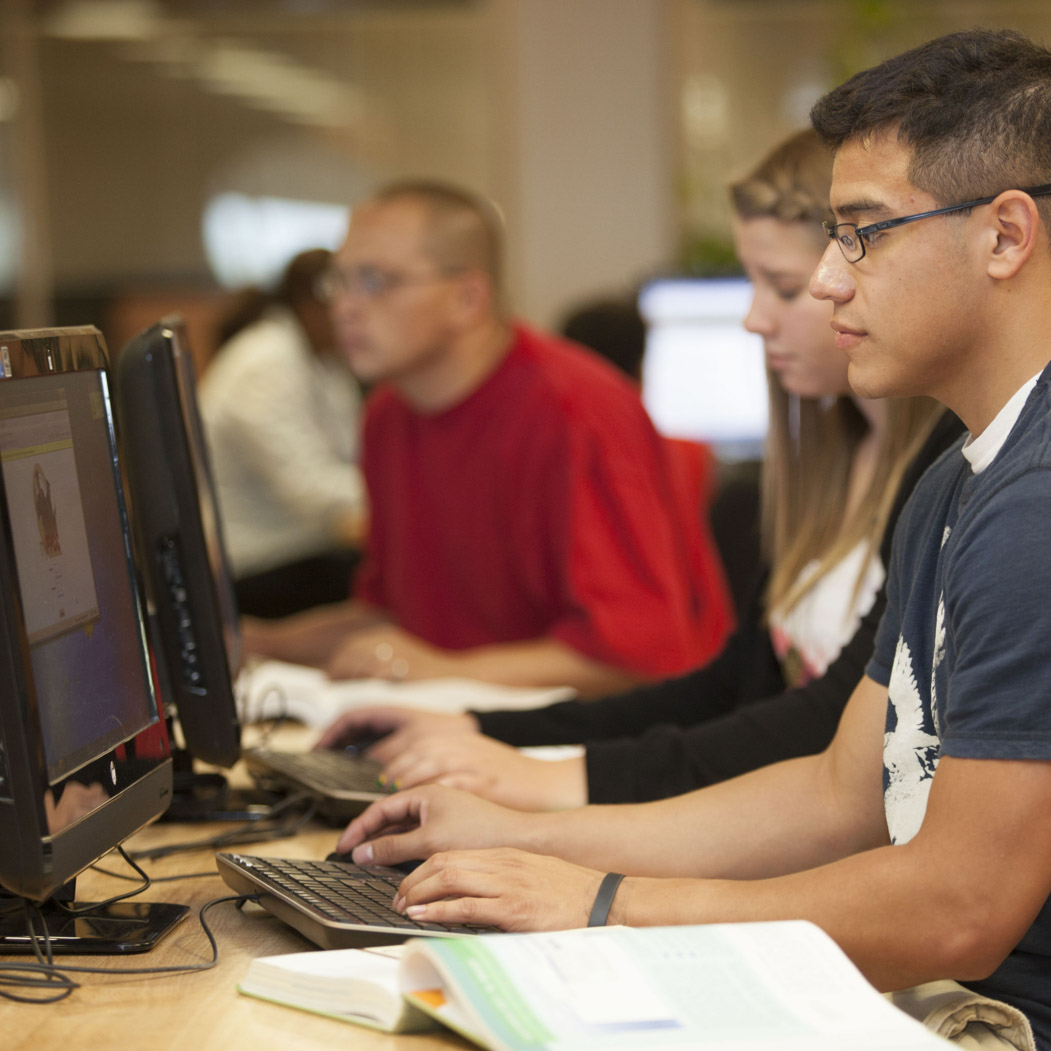 Step 2 – Complete an online PPSC Application. There is no application fee and the process takes just a few minutes. Your application will be approved within 24 – 48 hours after submittal.
Step 3 – After admissions to PPSC you may need to complete the PPSC Placement Test. There are several options available for taking the placement tests.
Step 4 – After completing the placement test, and any necessary prerequisite courses, review the GEM Course Chart for the desired semester ( fall, spring, summer ) to select your course. Note the Course Reference Number (CRN) for the desired course which is needed when you register for the class. Also, note the important dates and the tuition charge. Tuition information will be needed when you apply for your TA.
Step 5 – Apply for TA using your AFVEC account. Once your TA has been approved, print a copy of the approval and keep it for your records. You do not need to send a copy to PPSC.